Websites Under Production
Everglades Farm Equipment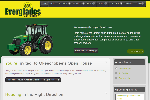 New cyberspeed client. The new website will be built upon a content management system with gallery and events components and an ecommerce will be added in the near future.
Test Link: www.EvergladesFarmEquipment.com...
Alex Job Racing Revamp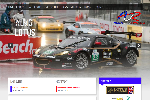 The current version of the Alex Job Racing website was built in 2002. After 10 years of service, the website will be completely redesigned and converted to a content management system. New gallery, calendar and classifieds components will be added.
Test Link: www.AlexJobRacing.com/index.php